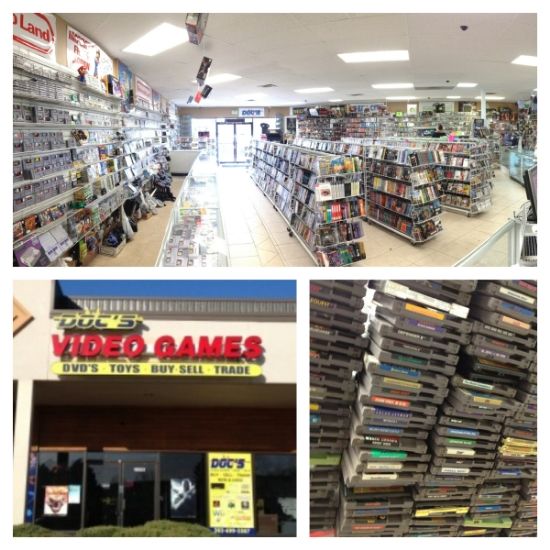 WE BUY AND TRADE!
Send in your gently used video games, DVD's, systems, toys, and blu-ray discs to sell
We carry a large selection of games for systems like
Nintendo, Xbox 360, Sega Genesis as well as DVDs! You can look to our knowledgeable, friendly staff to help you with all your video and gaming needs.  This website only contains a portion of what we actually have on hand.  If there is something you are looking for and don't see it here, give us a call!

Questions?
You can always get a hold of us at Godocsvideogames @gmail.com
$2.99 shipping cost for 1st game purchased.
Additional games added to order
may range from .49 cents to .99 cents per title.
We have 2 locations in Aurora, Colorado.
Give us a call or come check us out!
D1: Doc's Video Games
16653 East Smoky Hill Road
Aurora,Co 80015
303-699-5587
D2: Doc's Video Games
16863 East Iliff Ave
Aurora,Co 80013
303-755-1195
Hours:  Monday Thru Friday 11:00am to 8:00pm
Saturday 10:00am to 8:00pm
Sunday 11:00 to 6:00 pm
Thanks for shopping at Doc's!